The Ultra Stem Cell Lift at Dr Rakus Clinic
What happens when Dr Rita Rakus joins forces with BTL Exilis and Dr Levy Switzerland? I headed to her clinic to try out the latest next-gen facial…
Dr Rita Rakus excels at bringing the latest clinically tried and tested non-surgical treatments to her prestigious London clinic, tucked away behind Harrods. So trialling her new Ultra Stem Cell Lift treatment was definitely worth the Uber ride in the baking hot sunshine in rush hour.
Four sessions promise not only to help redefine your jawline, but to help 'plump, firm and tone' your skin in the process – music to my ears. The treatment itself is surprisingly relaxing. My skin was prepped with a cocktail of Dr Levy's serums and creams (a potent blend of stem cell technology and other magical skin wizardry) before a radio frequency probe was applied, massaging around each area.
To be most effective, radio frequency needs to heat the dermal layer to 41 degrees – this temperature invokes the body's natural response to produce more collagen and elastin. Don't be alarmed by the heating part as this is done so deep down that I was not even red afterwards. Occasionally there is a 'hot spot' which makes you just a bit, but all in all it was quite pleasant – I nearly fell asleep twice!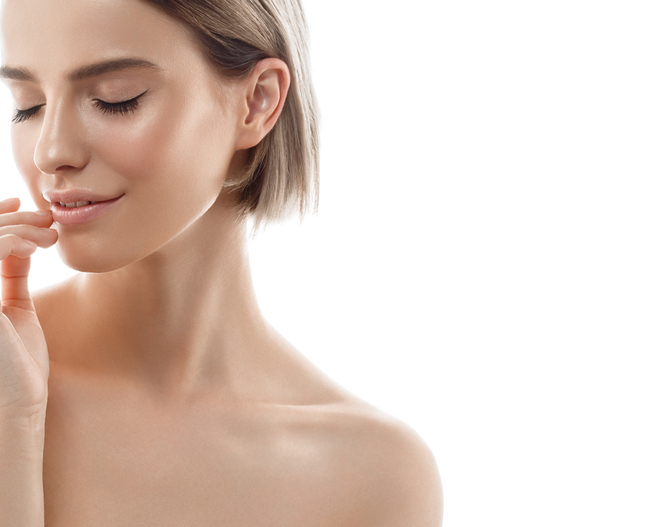 After one session, my jawline definitely looked firmer. After four – taken roughly two weeks apart – with continuing post-treatment improvement over the following six months, I'm impressed by the really natural looking results and my new baby soft, perky, plumped-up skin and far less saggy jawline. Using the cult Dr Levy products at home really helps too.
From £950 per session. Find out more at drritarakus.co.uk
Take the treatment home: My top four Dr Levy skin essentials